A group of activists with Philippine advocacy groups Kalayaan Atin Ito and Sea Access for International Law (SAIL) took a 90 foot wooden fishing boat to waters near disputed Scarborough Shoal, where they were confronted by Chinese coast guard vessels and small-boat teams. 
Scarborough Shoal has been a long-standing flash point for Philippine and Chinese interests in the South China Sea. Unlike many other small islands and atolls in the Spratly chain, Scarborough has not yet been backfilled and built up, but it has been occupied by the Chinese since 2012, when the Philippines conceded a naval confrontation over illegal fishing and withdrew its government vessels from the area. 
Dr. Anders Corr, principal of New York-based Corr Analytics, was among the activists aboard the vessel Saturday.
"There were a few tussles with the Chinese Coast Guard – two large cutters, a medium-size boat and two speed boats. They yelled and motioned at us to leave but we refused. They made waves to rock our boat and made close passes with their medium-sized ship … about three to four times as big as ours," he wrote in a Facebook post. "A small Phillipines flag made it past the Chinese boats [carried] by one of five very courageous swimmers and was raised temporarily. The two speed boats blocked other swimmers by revving their propellers as close as three feet . . . Another swimmer carrying a U.N. flag to emphasize UNCLOS managed to keep it when a Chinese Coast Guard [crew member] tried to take it and a Philippines flag using a gaffer's hook … it was pierced."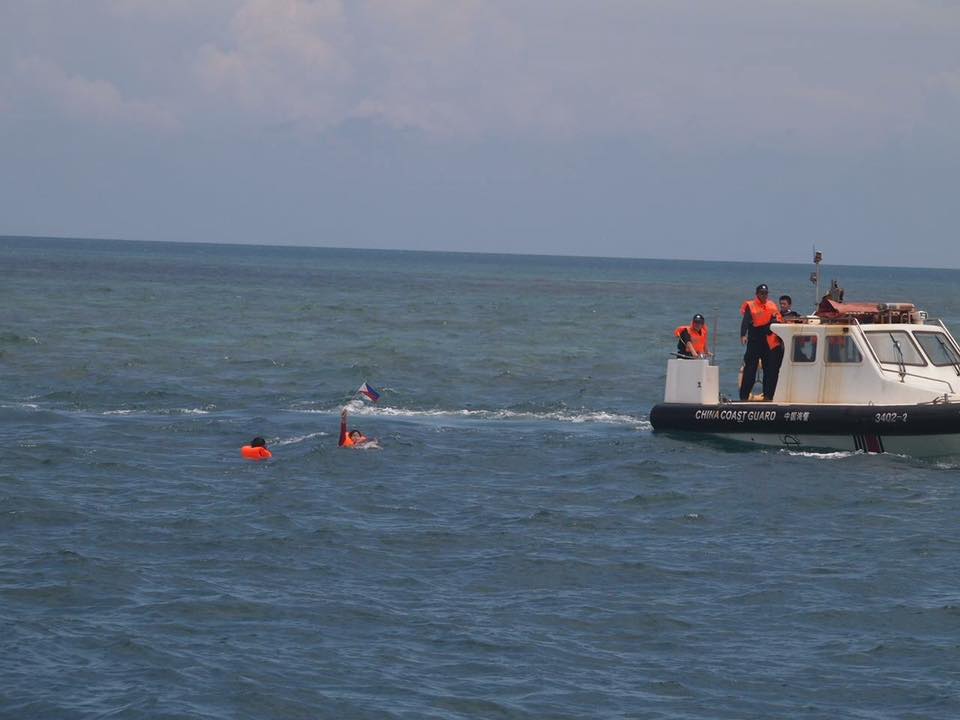 Not all of the expedition was confrontational, though, Dr. Corr said: "We also fished, ate, and did some recreational swimming at the shoal under the scowls and noses of the Chinese Coast Guard."
Kalayaan Atin Ito said in social media posts that its activists had managed to enter the shoal's c-shaped lagoon. The group also released a collection of videos showing the preparations, the standoff and the crew of activists.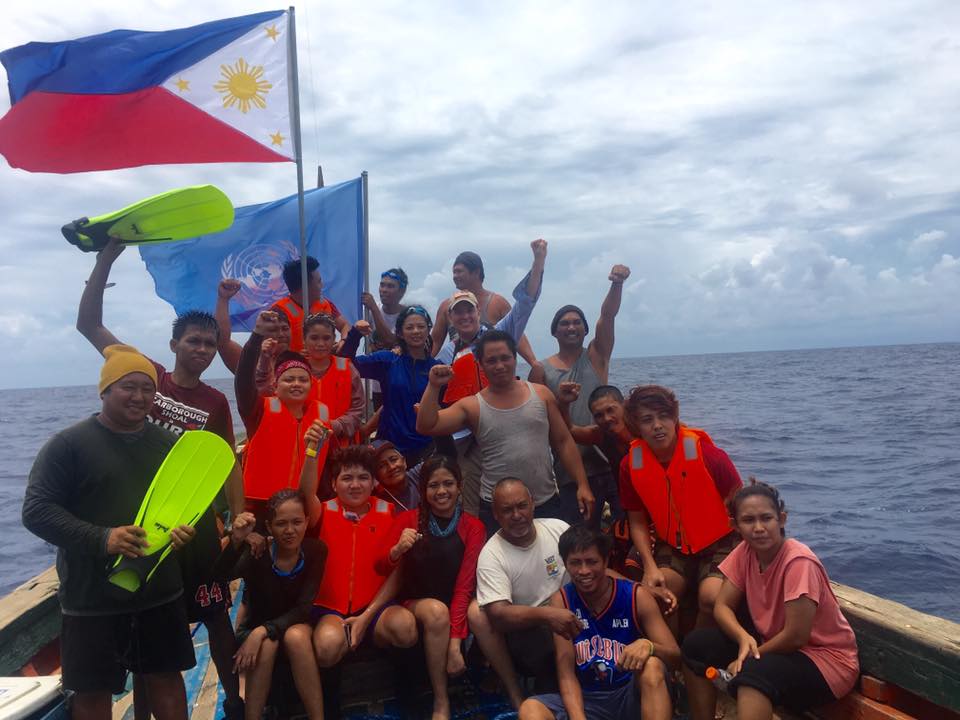 Comments
comments