By Hong Soon-do, Beijing correspondent, AsiaToday
China staged a huge military parade on Sunday in celebration of the 90th anniversary of the People's Liberation Army (PLA) and showed off its military power to the United States and other countries over the world. In particular, Chinese President Xi Jinping attended the ceremony in a camouflage military uniform, showing his clear willingness to make a strong army.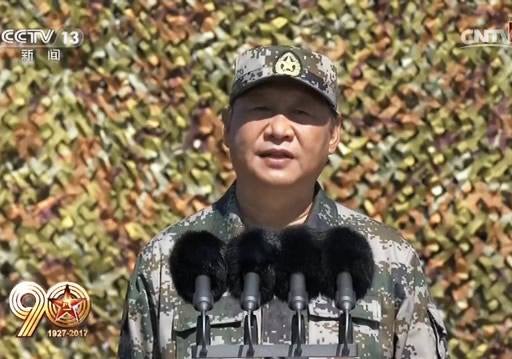 According to Xinhua News and other state-run outlets on Sunday, the military parade was exceptionally held at Zhurihe Training Base in Inner Mongolia Autonomous Region, not Beijing. Perhaps it was mainly because top military commanders wanted to demonstrate China's military strength at the largest training base in Asia. During the parade, Xi Jinping called for a world-class army that can defeat "all invading enemies." He also ordered to strength the army through politics and reform, develop the army with science and technology, govern the army according to law, and push for modernization of national defense and the military. In short, he ordered the PLA to be a world-class army.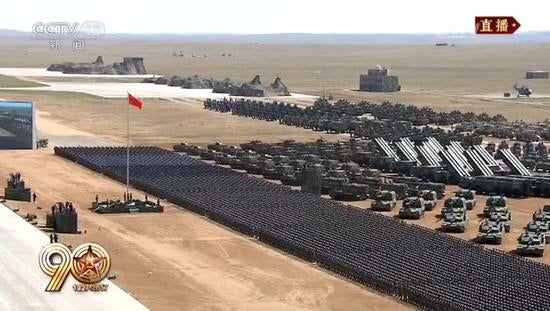 In fact, all of the high-tech weapons showcased during the parade was expected to some extent considering what the Chinese army has done so far. We could say that a series of PLA's previous steps, including the launching ceremony of China's first domestically built air carrier Shandong, unveiling of ICBM Dongfeng-31AG, and deployment of new stealth fighter, was just a preview of the parade. D, a former lieutenant colonel, said, "Until the 1970s, Chinese army was hopeless. However, it has changed now. Its military strength is like the United States'." He claimed that the economic development over the past four decades has dramatically strengthened the country's military power.
The rapid military buildup in China has been naturally leading to a reduction of troops in recent years. China is expected to further reduce 2 million soldiers in the near future. This means that the Chinese human wave attacks will be no longer available soon.
However, there are conflicting opinions of whether the PLA, which is the army of the party, not the nation, will last for more than 100 years. It's because there's no rule saying that the political system of the nation should remain if the Chinese economy develops rapidly in the next decade and the question over one-party rule is raised. In this case, the PLA must reborn as an army of the nation, not the Communist Party. Nevertheless, recent moves suggest that China's military power boasting will continue.
+ This article was originally published on AsiaToday. (See original version)
The Morning Email
Wake up to the day's most important news.
Comments
comments