Defence Notes
Indo Defence 2016: ASEAN defence spending on the rise
27th October 2016 – 12:00

by
Georgina Smith
in London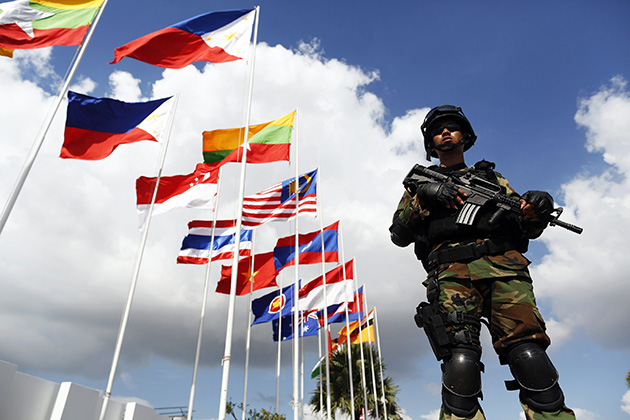 It is becoming clear that Southeast Asia is expanding its influence in the global defence industry. Recent data suggests that the upward trend in military expenditure, indicating a desire to strengthen regional defences, is leading to numerous international trade opportunities. 
In 2015 ASEAN members received imports of major defence equipment – including aircraft, engines, radars and weapons – from numerous countries such as Australia, Brazil, China, France, Italy, Russia, UK and the US. Indeed, the IHS Global Defence Trade Report 2016 stated that ASEAN defence imports increased by 71% between 2009 and 2016.
The region as a whole will continue to attract international defence trade, with the US and China already targeting ASEAN for future opportunities.
The report also highlights Indonesia and Vietnam as two of the five top global import opportunities over the coming decade. 
The largest economy of the ASEAN, with $870 billion in GDP, Indonesia is projected to be a 'major world economy by 2035', having experienced the most rapid economic development within Southeast Asia, according to the US Defense Markets Report 2016.
This is expected to have a direct correlation with the country's future defence expenditure, placing Jakarta as potentially the largest defence spender in Southeast Asia. 
In fact, military expenditure increased from $6.93 billion to $8.01 billion from 2014 to 2015, according to the SIPRI Arms Transfers Database 2015. The defence budget further rose to $8.28 billion in 2016 and the Indonesian government aims to allocate at least 1% of GDP to defence in coming years, with Jakarta determined to modernise its aging and increasingly obsolete military equipment in coming years. 
The opposite appears to be true for Malaysia, which has announced a 13% drop in its defence budget for 2017.
Brunei also had a decrease of $122 million in military expenditure from 2014 to 2015 due to spending constraints put upon the Royal Brunei Armed Forces. However, in March 2015 the Brunei Legislative Council announced that the defence budget will grow nearly 5% in 2016-17 to $408 million, amounting to roughly 2.5% of GDP. 
Despite the Malaysian exception, the figures suggest a trend across the ASEAN region of increasing defence expenditure, possibly influenced by recent tensions in the South China Sea.
ASEAN's presence in the defence market is furthered by prominent companies with bases in the region. In one example, Singapore plays host to facilities of three major engine producers – GE, Pratt & Whitney and Rolls Royce – which has helped the country become the largest ASEAN exporter of defence equipment in 2015, particularly to the US.
Furthermore, Singapore is contributing to the expanding trade within ASEAN, with Singapore Technologies offering significant competition to international companies.
SIPRI data shows that although Singapore had the highest military expenditure of any ASEAN member in 2015 ($10.2 billion), it was also one of the lowest arms importers. As with the majority of ASEAN member nations, Singapore's defence spending levels are also expected to increase over the next five years.
With ASEAN experiencing steady growth in military expenditure since 2010, based on the figures and reports from 2015-16, it seems that this growth is set to continue.
For more from Indo Defence 2016, see our dedicated news page.
Comments
comments