Obama urges US Congress to pass UNCLOS
President Barack Obama has urged the US Congress to approve the 1982 United Nations Convention on the Law of the Sea (UNCLOS).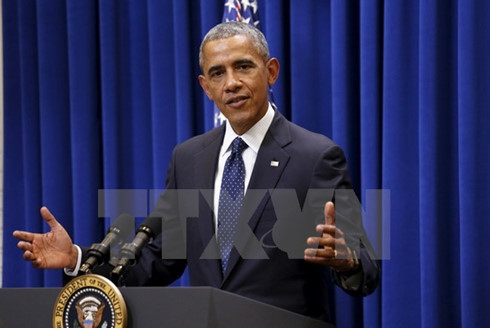 In his speech delivered at the Air Force Academy in Colorado state on June 2, the President said the Senate should ratify the document, which was formed to address maritime disputes peacefully.
"So, if we're truly concerned about China's actions in the South China Sea (East Sea), for example, the Senate should help strengthen our case by approving the Law of the Sea Convention, as our military leaders have urged," he said.
The White House believes that the Congress's disapproval of the UNCLOS would undermine the US stance that such disputes must be handled peacefully.
The President made the appeal in the context that the Permanent Court of Arbitration based in The Hague, the Netherlands, is about to make its judgements on a case filed by the Philippines contesting China's sovereignty claims in the East Sea (internationally known as South China Sea).
VNA
Comments
comments